Overview
FM Starting Point is a completely FREE FileMaker template designed for use with FileMaker® Pro 14, and is focused on small businesses, work groups, and non-profit organizations. These templates were built with the experience gained from working with these target groups for over 24 years.

FileMaker users have been enjoying the benefits of FMSP for over 4 years, with over 356,000 downloads of the solution. FMSP offers an integrated approach to an integral need in the business world - a complete CRM that is ready to be built upon to create the perfect solution for your specific needs. Experienced FileMaker Pro users will value a FREE tool that makes building a new project substantially easier.

To save time on your next project, simply start off with a fresh copy of FM Starting Point, and add additional tables, fields, and scripts to fully customize the database to your exact needs.

FMSP 4.5 features support for the new features of FileMaker 14, including popovers, and slide controls. Additionally, FMSP 4.5 is optimized for WebDirect 14, allowing for limited deployments, purely in a web browser. Watch this video to learn about FMSP 4's new features!
Downloads
Testimonials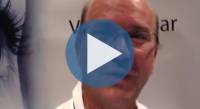 What are people saying about FM Starting Point?
Christopher Reesman talks about their company's use of FM Starting Point on developing their own database. He is just one of many people that are happily using the FREE FM Starting Point.
Latest News

FileMaker is a trademark of FileMaker, Inc., registered in the U.S. and other countries. ScriptMaker and the file folder logo are trademarks of FileMaker, Inc. Richard Carlton Consulting, Inc. is an independent entity and this web site has not been authorized, sponsored, or otherwise approved by FileMaker, Inc.